About the Inquiry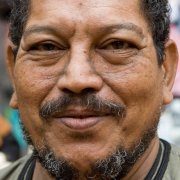 Many people are aware that 'schizophrenia' is a controversial diagnosis and its usefulness has been questioned from scientific, cultural, ethical and social perspectives. Western psychiatry has used it as a diagnostic label for 100 years. It is now being spread across the globe.
Whatever the scientific and/or clinical usefulness of 'schizophrenia' as a medical diagnosis, we know from many service user/survivor/experts by lived experience accounts that a diagnosis of 'schizophrenia' (or 'psychosis') has serious social implications and consequences for people given the label. This is why we are undertaking this Inquiry.
We are aware of the 'Schizophrenia Commission', the terms of reference of which assumes that 'schizophrenia' is a valid diagnosis and so considers it from a medical and psychiatric system perspective. Our Inquiry takes a service-user/survivor/experts perspective and focuses on the experience of people given the label and especially the consequences of this.
ISL will consult with and collect evidence from:
people affected by the label 'schizophrenia' (or similar labels such as 'psychosis')

people given other 'mental illness' diagnoses

families, carers and friends of people diagnosed with 'schizophrenia' or 'psychosis'

mental health workers and professionals, and

people interested in mental health issues
The evidence will be examined by an Independent Inquiry Panel. The Panel will produce a report and recommendations and make these accessible in full and summary form online. Findings will be presented to professional, statutory and voluntary sector bodies such as the Department of Health, the Royal College of Psychiatrists, the National Institute for Health and Clinical Excellence (NICE) and mental health charities. Publicity will be sought through press, television and radio. Funding will be sought to continue and build on the work.